Kentucky Derby Online Betting
Dating back to the early 1900s, the Triple Crown is the ultimate achievement in horse racing, and one that many of those in the industry strive to conquer. To achieve the Triple Crown is to win three races, all of which take place within weeks of each other in May and June: The Kentucky Derby, the Preakness Stakes, and the Belmont Stakes.
In 2015, the Kentucky Derby will take place on May 2, the Preakness Stakes will take place on May 16, and the Belmont Stakes will take place on June 6. California Chrome came close to winning the Triple Crown in 2014 after he won the Kentucky Derby and the Preakness Stakes, but finished in a tie for fourth place in the Belmont Stakes. Many of our regular visitors might be asking why a Super Bowl betting site is talking about the Kentucky Derby. Well, did you know that the Kentucky Derby gets just as many bets placed on the day of the big races as the Super Bowl? The Kentucky Derby and Super Bowl are two of the biggest online betting days of the year and that is exactly why we are talking about the 141st Kentucky Derby today.
There hasn't been a Triple Crown winner since 1978. Winners include Sir Barton in 1919, Gallant Fox in 1930, Omaha in 1935, War Admiral in 1937, Whirlaway in 1941, Count Fleet in 1943, Assault in 1946, Citation in 1948, Secretariat in 1973, Seattle Slew in 1977, and Affirmed in 1978. There's also been quite a few horses over the years who have come close by winning two out of three races.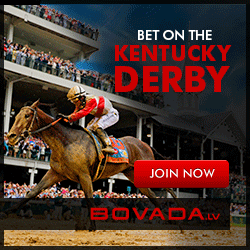 Only one owner, Belair Stud, achieved two Triple Crowns, once in 1930 and once again in 1935, thanks to Gallant Fox and the colt he sired, Omaha. No jockey has ever won more than one Triple Crown, and only one trainer – James Fitzsimmons – achieved the Triple Crown twice, both times with horses owned by Belair Stud.
Considering it's been decades since the last Triple Crown winner, many horse racing fans, and even Super Bowl 2016 fans for that matter, are looking to witness history and say they were there when a horse won the Triple Crown.